Parenting Room Facilities
Parenting Room Facilities, Baby Changing Tables & Nappy Disposal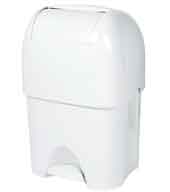 Surveys have shown high levels of dangerous bacteria living on baby changing tables.

These anti-bacterial wipes give the user confidence that the table is free from germs by allowing them to wipe down the surface before and after use.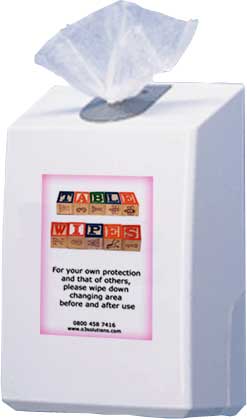 Table liners should be provided to ensure that the user has a clean surface to lay the baby down on and to capture any mess.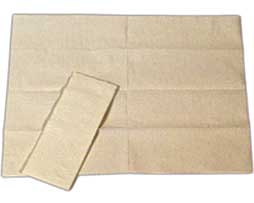 These should be provided to place soiled nappies and used wipes into before placing in bin to help prevent odours.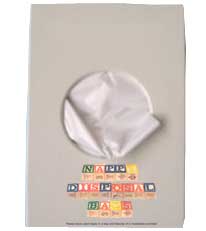 It is a common and unfortunate complaint of parents' that facilities are not provided in some establishments for the safe, comfortable and hygienic changing of baby's and toddler's nappies.

Establishments that do not provide these facilities risk being deemed as not providing sufficiently for their clientele.

It is common for parents not to revisit places that do not have adequate facilities for the changing of babies (baby changing tables and toddler seats) and the safe and hygienic disposal of used nappies.
Baby Changing Essentials & Accessories


Bactericidal Baby Table Wipes
Baby Changing Table Liners
Nappy Disposal Bags
Table Sterilising spray for cleaners


Being away from home, sometimes the only option available are the services provided by shopping, leisure centres and communal washrooms.

Our Nappy Vending machine is a great quick solution for Mother & Fathers on the go.
Spray Surface Sanitisers will clean large areas removing surface germs and bacteria.

It should be part of your cleaners scheduled clean to sanitise all areas especially in baby changing rooms, in particular the table, vending machines and dispensers.
Specifically designed nappy disposal bins with modesty shute keeps the contents out of site when the bin is open.

Charged with biocidal agents to kill germs, bacteria and eliminate odours

Further information on Nappy Disposal Bin Services.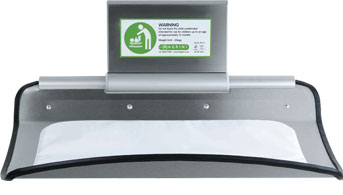 Baby Changing Tables
Nappy Changing Stations
Special Needs Changing Tables
Changing tables including Rubbermaid Sturdy Station
and Continental.

More on baby changing tables >