Logo Mats:


• Logo mats are made to order to your specifications

• Logo mats enhance the image and appearance of your company with your company logo in your corporate colours on a mat at the entrance to your building

• Logo mats are available for entranceways (including wells), hall ways, lobbies, service counters

• Our in-house team of designers can create a logo mat to your specification and get the mat produced normally in about 2-4 weeks.

• Logo mats have strong rubber backing to provide maximum durability

• Colouring on logo mats have anti-fade properties

• Our logo mats are retardant to standard BS 13501
Dust Mats maintain cleanliness, and prevents damp being walked inside onto the floor thus reducing slip-risk.

Our serviced entrance mats available in either 3x5', 6x4', 3x10' ; in a standard black/grey or why not have your company logo or a design or colour of your choosing on your mat at the entrance to your building to create a good impression to visitors with your own logo mat.

Entrance Mats


Most entrance dust mats available for outright purchase are not designed to be laundered, they get left on the floor over-absorbing damp and dirt which reduces their effectiveness.

Our serviced dust control entrance mats are designed and tested for their efficiency. The entrance mats are taken from your premises and replaced with a fresh laundered and dried mat every 2 weeks, or at your own preferred frequency, to ensure they are effective at trapping dirt and moisture to maintain the inside of your building preventing against slips and transfer of dirt.


Entrance mats are essential for trapping dirt at the entrance to your premises. Each entrance mat can trap up to an astonishing 6 kilos of dirt and 3 litres of water !

Disinfectant Mats

MicroShield™ Disinfectant Footbath Mat



Protection against viruses, bacteria and contamination should start at the front door. You are expected to cover your mouth and nose upon entering a building as well as sanitising your hands but viruses can live on all surfaces, including the floor.

The MicroShield™ Disinfectant Footbath Mat can be topped up with your preferred disinfectant so those entering a building can sanitise the soles of their shoes.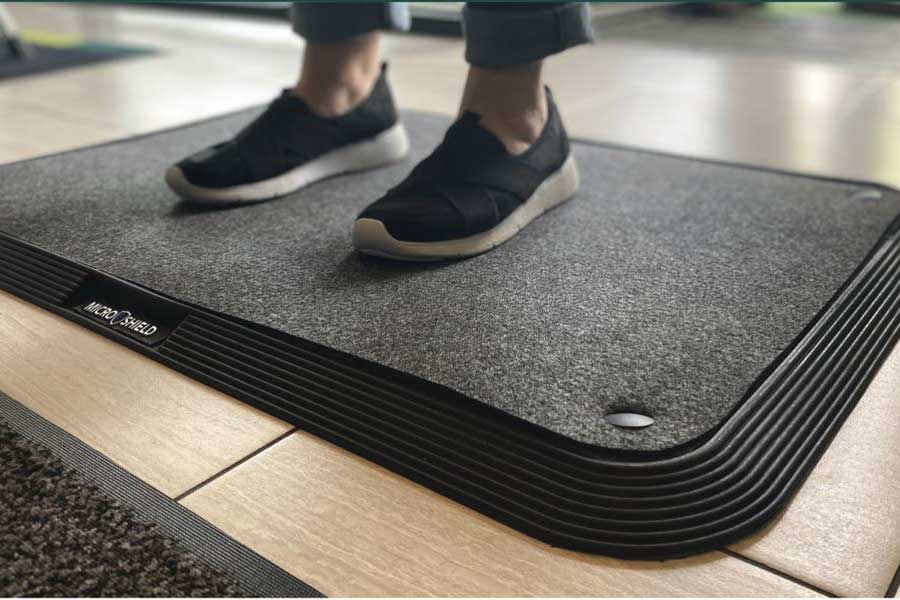 MicroShield™ Disinfectant Mat


The Microshield™ mat has 6 layers of 100% recycled, disposable material which absorb the disinfectant solution.

A 'QUAT' based disinfectant is best used to protect against COVID. We recommend the VIRUCOL™ solution which is available in ready to use (5L and 750ml spray) and concentrated (5L) form.

The MicroShield™ mat is compatible with most footbath disinfectants.



SETTING UP YOUR SYSTEM
STEP 1: Place your (6) fabric inserts into the base of the mat
STEP 2: Fasten inserts in place along the corners with the provided fasteners.
STEP 3: Pour your cleaning agent/solution into the base of the mat –until liquid is visible when applying pressure to the surface of the mat; pour 6.5 liters initially and more as per needed on weekly or fortnightly basis.
* Refill solution as recommended by labeling instructions and replace fabric inserts as needed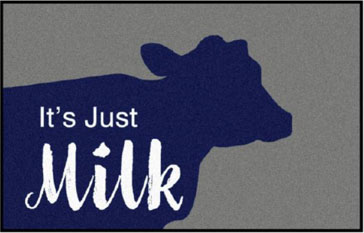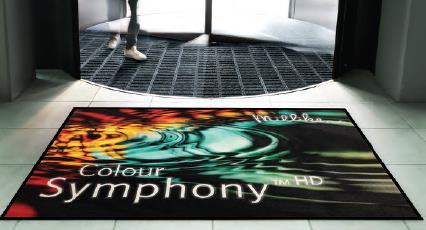 Other Mats Available;
WaterGuard - indoor mat
Enviromats - indoor mat
EcoGuard - indoor mat
Foot Scraper - outdoor mat
Clean Step - outdoor mat
Brush Tip Scraper - outdoor mat
Wiper Scraper - outdoor mat
Safe Step / flex step - anti fatigue mats
Gym Flooring - Active Tile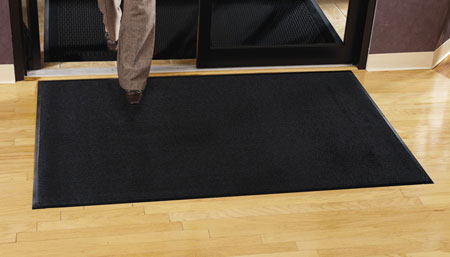 Each of our plain and logo mats contains a minimum of 50% recycled content and are in many ways recyclable on their own.