Washroom Industry News
Dyson Airblade 9kJ - New Dyson Airblade hand dryer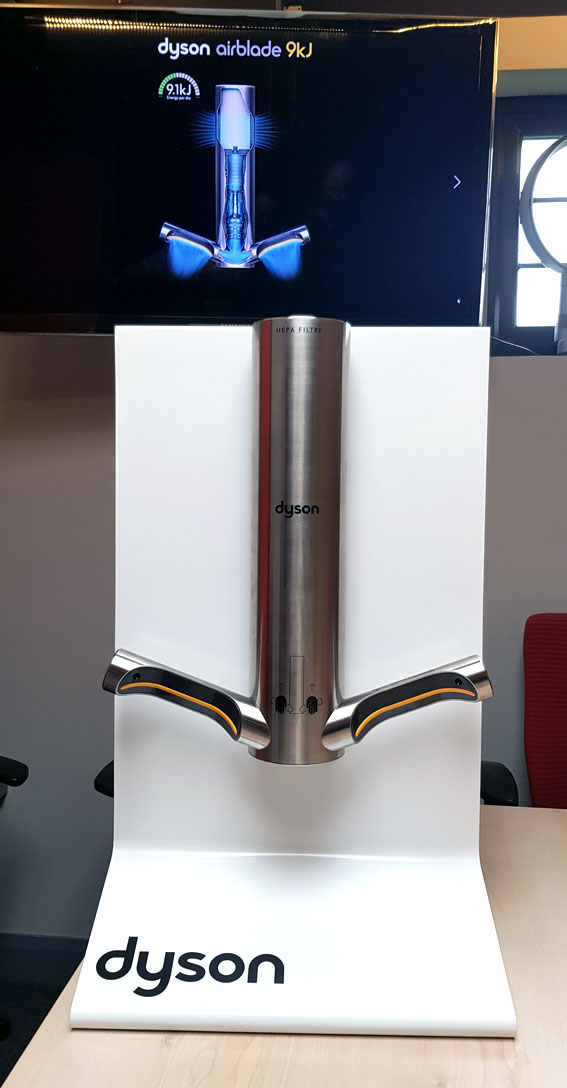 So after 3 year's development, millions of patents and prototypes (no doubt) and many months of teasing, the new Dyson Airblade has finally arrived.


We were privileged to have received the country's first demonstration of the Dyson Airblade and it lives up to its billing.


Reported to be the fastest most energy efficient HEPA-filtered hand dryer, the HU03 is quieter than all previous Dyson Airblade models and with its exceptionally fast 10-12 second drying time, nothing else comes close to its combination of drying time and noise.


The shape follows the form of the ground-breaking Wash+Dry Tap, only bigger. The HU03 (Hands-Under 03) unit fits to the wall with the user drying their hands on the synonymous high-speed blades of air.


The arms have a curved shape unlike the tap, to fit the contours of your hands for a more effective dry.

The HEPA filter removes 99.95% of particles down to the size of bacteria. This means the air that is being used to dry your hands is cleaner than the air you are breathing!


Dyson 5 year warranty means you will never have to call out an engineer. They simply send out a replacement unit which once you have unclipped the faulty one, you simply slip it on, without any electrical experience necessary - not that we expect much call for it.

In short - well worth waiting for - another unique hand drying experience.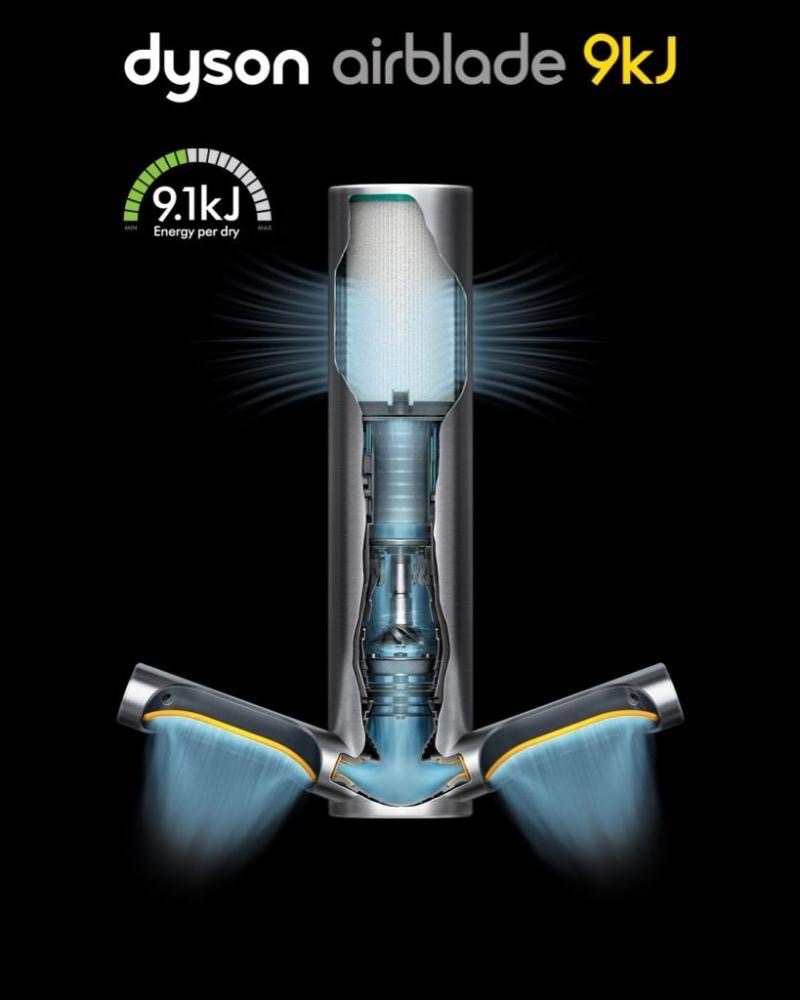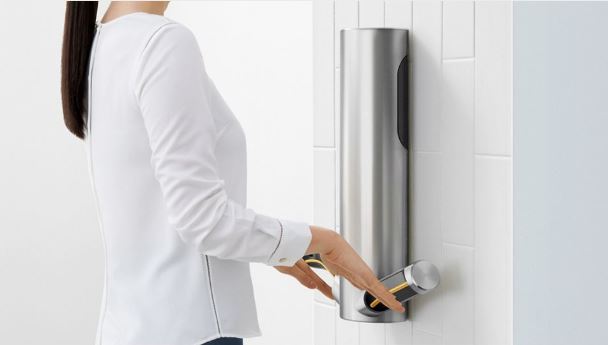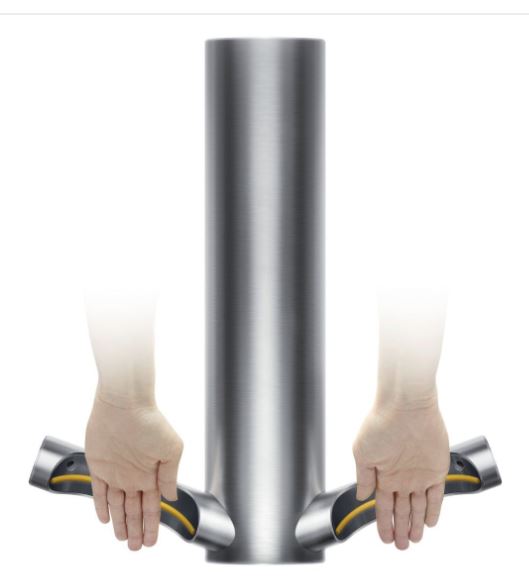 Dyson Airblade 9kJ - New Dyson Airblade hand dryer