baby changing tablesnappy disposal services
Baby Changing and Nappy Waste Disposal
Nappies are not classified as controlled waste but legally have to be separated from 'standard waste' which can prove a frustrating and complicated chore - IWSA members promise to simplify waste disposal with simple contracts and transparent prices. There are no hidden charges, surcharges or nasty surprises (we promise!).
In some cases IWSA members have proven to be as much as 30% cheaper than the bigger national washroom service companies!

Our members provide nurseries and businesses that have baby changing facilities with all the paperwork needed to show duty of care to the appropriate authorities, and your local member is on hand should you need any help or advice.

Contracts are tailored to individual businesses needs and can be adjusted when needed to your growing demands - please contact your local IWSA member for a FREE survey and quotation.



Two parts to the story - indoor nappy waste collection and outdoor storage:


Indoor Nappy Waste Collection
IWSA members supply smaller convenient nappy bins for indoor use. In order to make it even easier we can supply tiger sack refills, that indicate the waste is classified EWC 180104/ EWC 201099. Nappy bins can be rented as part of the contract or, if you prefer you can buy the bins.

Outdoor Nappy Waste Storage
Storing the waste outside in a designated area removes the potential for odours and ensures that waste collection takes place with minimum fuss and disruption to the nursery because our waste disposal staff won't need to be signed in and escorted around the premises (though all IWSA members staff are CRB/AccessNI/POCVA checked as a matter of course anyway). We can collect the waste daily, weekly, fortnightly or four weekly dependent on your needs and will supply an appropriate, lockable, external bin in a size from 240 litres to 1,100 litres.


Caught Short?
If you require nappy vending then all our members can provide dual or multiple nappy vending and/or sanitary vending systems. For leisure centres we can also provide 'little swimmers' so parents can avoid the nightmare of arriving without appropriate safety pants.


Just Starting?
If your requirements are more substantial, you are revamping or designing a new facility then call us for advice, we can provide a diverse range of solutions to your changing room needs from various sizes and designs of baby changing tables to safety seats for toddlers, soap and sanitiser dispensers as well as air purifiers and fragrance solutions.


Full UK coverage can be provided with cost effective pricing for nappy disposal services (and all washroom hygiene services) with one billing point and one contact point.



Contact the IWSA direct or search for a hygiene services provider in your area.


Dont get caught out looking for baby changing facilities. The new 'nappyapp' from IWSA member Toyguard allows you to search for locations across the UK that have baby changing facilities at their premises, you can also add your own locations and rate them to help parents across the country.

NappyApp is a GPS-based iPhone application that allows parents and childcarers to find the nearest baby-changing facilities in the UK.

You can download this app to your iphone, for more information click here or on the logo: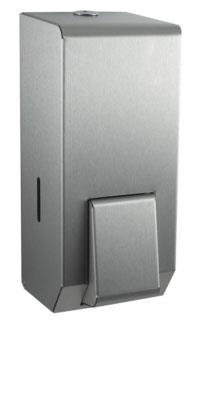 Independent Washroom Services Association
Copyright 2015 ©